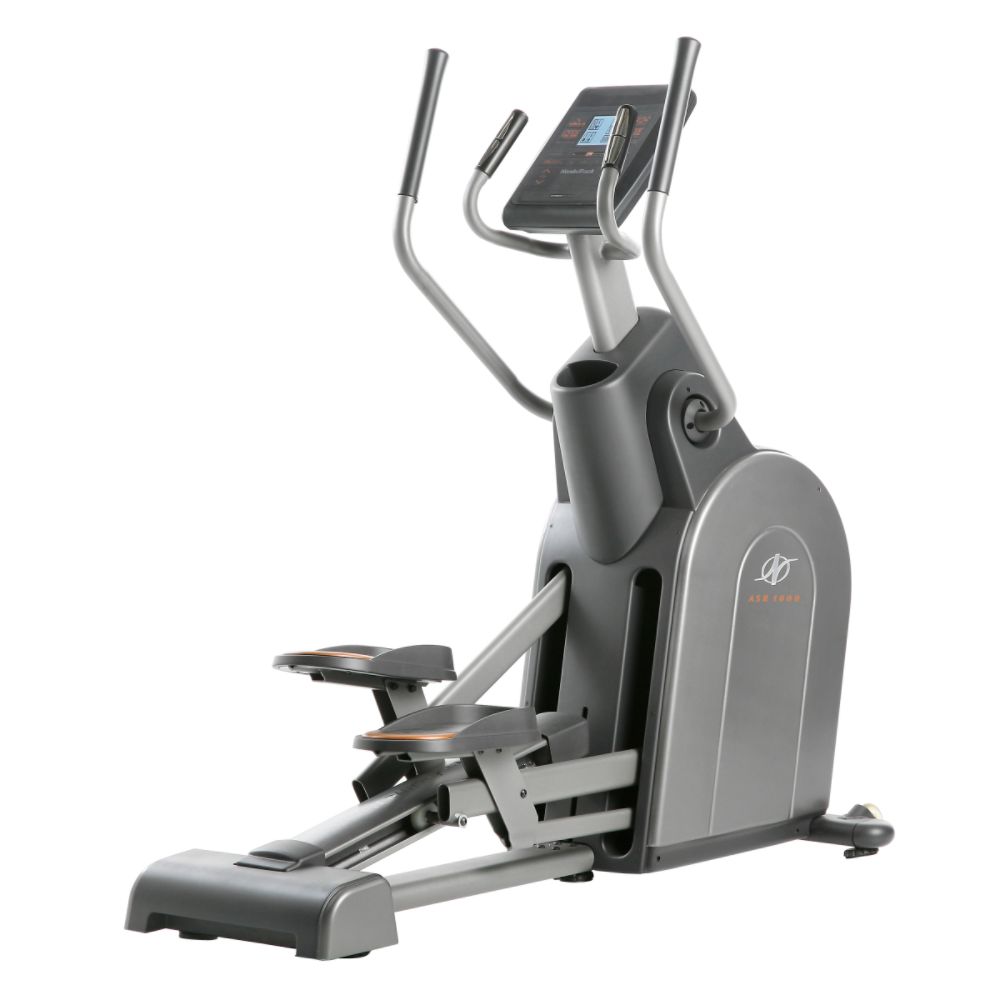 NordicTrack Elliptical ASR 1000 never priced lower – only $888.99. Save $400 from 3/23-3/29! Only at Sears.


Get the best of both worlds with this amazing elliptical that features fun, personalized electronics and heavy-duty commercial construction and design. It features 4 touch screen video games that get easier to play based on how hard you exercise, a universal iPod®* dock that lets you play and recharge your iPod or MP3 player, and ifit™** Workout Card technology to help you get results in just 8 weeks. Those personalized features paired with the tough commercial gauge frame, traction control cushioned pedals and 30 StrideMax Power Incline Ramp give you the personalized features of a home elliptical with a club quality workout. * iPod is a trademark of Apple, Inc., registered in the US and other countries. iPod® not included.** ifit workout cards are sold separately.

* 4 Game & Train™ Interactive Video Games & Touch Screen Technology - Add excitement to your workout with Calorie Destroyer™, Fat Blocker™, Black Jack and Texas Hold Em. The harder you work, the easier the game becomes.
* Interplay™ Universal iPod® Dock - Now you can plug in, charge and play your iPod*or virtually any MP3 playerwhile listening to your favorite music through 2 premium speakers.
* ® Workout Card Technology - Lose weight, feel great and improve performance in just 8-weeks with ifit® interactive workout card technology! Each card is designed by a Certified Personal Trainer and plugs directly into the ellipticals console, automatically adjusting your speed and incline, while the voice of a personal trainer takes you through each workout. ifit® workout cards are available in Wellness and Weight Loss categories to give you the most advanced, interactive and result-specific fitness options.
* Commercial Grade Construction - Get a gym-quality workout with a commercial-gauge steel frame, StrideMax™ Power Incline Ramp, traction-control pedals, enhanced flywheel and more.
* 30 StrideMax™ Power Incline™ Ramp - Your trouble spots have met their match. Get faster, better results with this ramp that hits grades of up to 30s, allowing you improve muscle activity for better results.
* 20 Personal Trainer Workouts, 2 Weight Loss Workouts and 2 Create & Save - The ASR 1000 comes with 20 Personal Trainer workouts that automatically adjust the resistance of the elliptical to focus on aerobic, weight loss, and performance goals. It also includes 2 Weight Loss workouts that help you burn the maximum calories in the least amount of time and 2 Create & Save™ workouts that you can customize yourself.